"Charlie is amazing at turning mundane, boring topics into content gold."
–Leslie Ramey, SEO Consultant at Botify
Long-Form B2B Content & SEO
I specialize in long-form B2B copywriting, including white papers, blog posts,  email campaigns, and ebooks.
I bring a conversational tone and enthusiastic language to topics that might not seem riveting at first glance.
I help software as a service (SAAS) companies and startups communicate the benefits and features of their offerings and what sets them apart in a crowded market.
Why Long-Form?

Long-form content ranks better in search engines.

White papers are the most shared and most influencial type of content among B2B buyers. (Source.)

76% of visitors are willing to exchange personal data for access to high-quality white papers (Source.)
I've written and ghostwritten content for:
Salesforce (US, Canada, and the UK) Campaign Monitor, Toast, HubSpot, Kaminsky Design & Remodeling, Among others… Much of my ghostwriting work is unattributed.
My white papers include Cogsy's Ultimate Guide to Retail Operations in 2022 and a report for Electrify America, which I co-authored. The Electrify white paper helped them get state and federal approval for their 2021 marketing plan.
I helped Resilient Nutrition prepare a guide to nutrition and sleep for first responders and military special operators.
I was the ghostwriter behind Privy's The Ecommerce Marketing Handbook.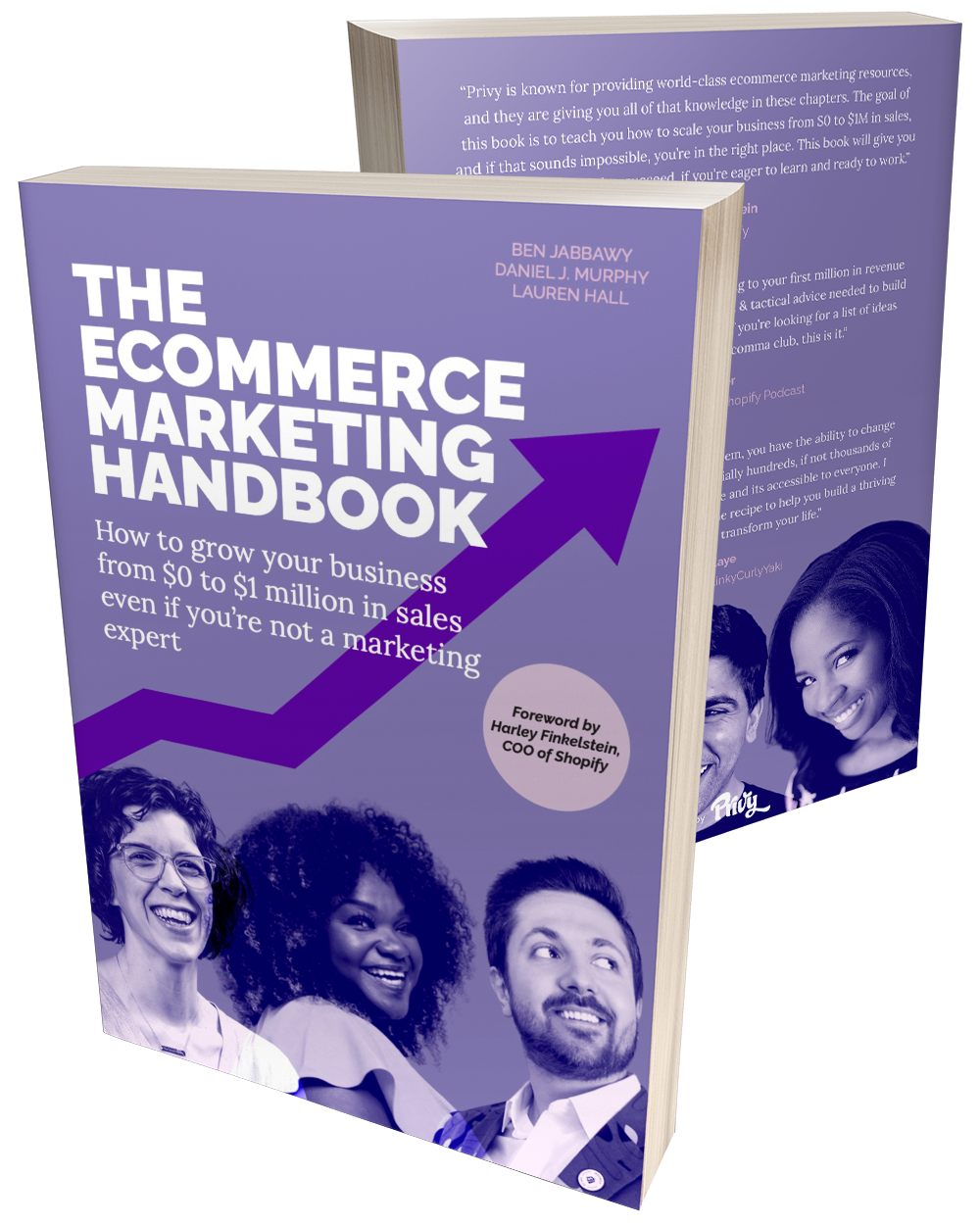 Web copy
The web copy I wrote for Foreshadow starts with a simple tagline that sums up what they do: Protecting you from threats online. As you scroll down and check out the "features" pages, you can learn more about phishing and cyber security, find out ways you and your business might be at risk without even knowing it, and explore use cases for this unique security Chrome extension. 

ThinkingKap Learning Solutions
ThinkingKap needed a services page. I helped them build a layered user experience that communicates everything a visitor needs to know at a glance with more information on "learn more pages" (which also improves SEO).
I built this page for my dad's memoir. The challenge was to incorporate multimedia content in a simple template to build excitement for the book while clearly communicating what it's about and why someone might want to read it.
Long-Form Copy Can Improve Your Traffic and Google Rank
(Even if nobody's heard of you)

You don't need hundreds of pages to outrank your competators on Google. You just need a few high quality ones.

3,000+ word posts like "how-tos" and "ultimate" guides can dramatically increase your traffic by establishing your website as an authority in your field.
Side Projects
When I'm not writing, I'm busy… writing.
My Side projects include travel writing, fiction, non-fiction ghostwriting, and the occasional poem. I even write haikus.
Non-Fiction Ghost Writing
I helped my dad write his memoir, Make Peace or Die, which was featured on Jocko Podcast (episode 196.) He's a decorated and wounded veteran of the Korean War (USMC) and the last living member of JFK's West Wing staff.
TRAVEL & OUtdoor WRITING
My travel writing has appeared in The Boston Globe and ROAM Magazine.
I Love Writing (So You Don't Have To)

Do either of these sound familiar?

You hate writing, but your business needs written content. 

You don't mind writing, but you're too busy to drop what you're doing and write. 

Most of my clients can write. Many of them are great writers. They all have better things to do than write B2B content.

My job is to take care of the writing so you can focus on running your business. 
"Charles is eager to write, eager to work, and eager to learn.
You can tell he loves what he does, and his responsiveness
and professionalism mean he's easy to work with.
It's hard to find writers who are comfortable with
the editing process, but Charles is genuinely interested and proves
his desire to be the writer you or your clients need."
–Amanda Russel, Senior Editor at Brado
Contact me with a brief description of your project and your estimated budget. Let's get to work!
FAQs
"Charles has been amazing to work with. He did everything we asked and when the project went beyond our original scope, he came through with no complaints. I fully endorse him and recommend him for writing, editing, ghostwriting, and content marketing. He will be a huge asset to you!" 

-Daniel J. Murphy, Director of Marketing at Privy
How Many Rounds of Edits do you Offer?
Whether I'm writing a book or an email, I do three drafts of everything.
When I'm working with a client, I keep the whole process transparent and collaborative with real-time feedback as we go.
I didn't invent this process, feel free to steal it for your own writing.
Draft

 

1

 – This is the "vomit" 

draft

nobody needs to see but us. The important thing is getting everything on the page.

Draft

 2  – The big rewrite. Now it's time to turn the thing I wrote into the content you and your readers want. This is a content edit to make sure the narrative structure works and fix any major flaws. Also a good time for a fact check and to fill in citations and links.

Draft

3 – The line edit. At this point, it's almost good to go–but let's tighten up the sentences, clean up the typos, and make sure the language is as strong as it can be.
Email Makes Sales

I specialize in long-form content, because it's proven to drive results.

If you're interested in reaching your customers directly, there's still no substitute for direct response via email.

Email has the highest return on investment of any marketing channel, a mind-blowing 3,8000% And 40% of B2B marketers say email newsletters are critical to their success (Source.)
Email newsletters are pretty much the only way to reach an audience online that is not governed by algorythms.
What do You Mean by Long-Form Content? Why does my Business Need it?
In an age of distraction and micro-attention spans, long-form means pretty much anything that takes more than a few seconds to read.
Long-form is not captions, taglines, product descriptions, or Tweets. All that stuff is short-form. I'm no good at short-form, but Colin Maguire is great at it. Talk to him.
Why long-form, you ask?
Two words: More traffic.
Long-form blog posts rank better in search engines, get tweeted 68% more, are shared 16 times more often, and continue to generate leads and traffic for a longer period of time (Source).
They're one of the best ways to build authority in your industry.
But blog content is just the beginning.
Long-form can be anything up to and including books. Some other applications of long-form content include white papers, ebooks, newsletters, email campaigns,  web copy, one-pagers, and even the text for infographics.
One of the most exciting things about long-form content is that you can repurpose it endlessly:
A 3,000-word blog post can be a parent page to many shorter posts.
Your blog can direct potential leads to your white paper and vice versa.
Do you Write Shorter Stuff too?
Yes, but I prefer to do a batch of short pieces rather than a one-off 300-word post. If in doubt, just email me with a description of what you have in mind.
Can you Write About ________? 
Probably…
I specialize in SAAS, tech, and early-stage startups, but I've written about all sorts of things, including toilets, kitchen islands, and how culture affects restaurant management styles.
I'm an expert at helping experts communicate what they know and why it matters.
Can You Write My College Essay for Me?
No!
Write your own essay.
Nobody likes a cheater.
I Wrote a Thing; Can you Edit it?
Yes!
That's a great way to work with a tight budget: you write it, I edit it.
Some satisfied logos…
---

---