This blog owes its existence to the wisdom of Seth Godin. These posts are an exercise in what he calls "shipping." I make something every day and put it out in the world in order to practice the vulnerability required to make art. I think out loud often enough and publicly enough that I lose any fear of sharing my words. Seth Godin's blog is my model. 
For those of you who don't know, Seth Godin is the best selling author of Poke the Box, the Icarus Deception, and the Purple Cow. He is the founder of Squidoo and Yoyodyne, one of the first online marketing firms. Forbes Magazine described Godin as a "Demigod on the web… uniquely respected for his understanding of the internet." 
Recently Godin reached out to his readers for questions to address in an online course on freelancing. Mine is one of the questions that he chose. Here's what he had to say: 
Charles Daly:
If, starting today, you had to draw 100% of your income from writing fiction how would you go about doing that? As writers we're told that only the outliers get to pay the bills with novels, is that true?
Seth Godin:
As I've said before, and I'm going to keep saying, being generic is a choice. Being average is a choice, being in the middle is a choice. Only outliers can make a good living as freelancers. Only outliers make a living writing fiction. 
It's the outliers who succeed, so that's not the question. The question is: what type of outlier are you willing to be? 
One type of outlier is to be the writer of a specific type of genre fiction that you can own, that you can be the leader of, that you can be on the edge of. There's someone I was talking to the other day who writes adult fiction that involves men and women and various furry animals. Don't ask me, but there are people who really want that and if you're the one who owns that genre you can do just fine. 
The other alternative is […] to build a subscriber base. You, like Charles Dickens, can have people who sign up to hear from you on a regular basis. 
So our work, as a writer of fiction, is to build something people want to talk about and they want to sign up for. 
What I say to every first-time novelist is simple:  if you can't get it sold to a big, fancy publishing house (and you probably can't,) take your novel, print it to PDF–make it pretty–and then send your novel to a hundred people. If they share it with a thousand or ten thousand people you're doing great and publishers will start calling you. And if they don't share it, well, your novel wasn't that good and you should start over. But either way, it doesn't wait for you to sit around hoping to get picked.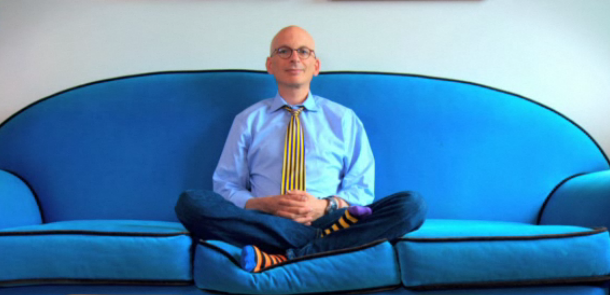 Seth Godin's Freelancer Course is available through Udemy. It is a must for anyone interested in freelancing and entrepreneurship. I can't recommend it highly enough. Along with Seth Godin's eighty-seven mini lectures (varying in length from 1 to 5 minutes,) you get an active and supportive online community, and assignments to evaluate your assets as a freelancer. 
There's another lesson here: I almost didn't submit my question. There was a deadline, so I didn't think I had enough time to craft something perfect that would wow my hero (because that's why you ask questions, right?) Besides, I'm not someone who wins contests anyway. My question was far from perfect–I think I sounded like a fourth grader on career day–but I shipped it.